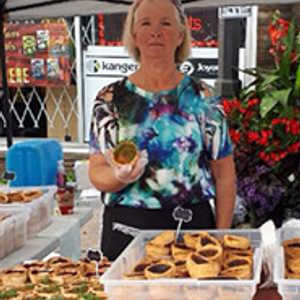 Birch Farms
Established 2006 - Hillsdale, Ontario
Phone: 7053310942
Address: 1962 Mill St. West, Hillsdale, Ontario
View on Google Maps
About Us
Pickup Info
Shipping Info
Meat tarts: 3 dollars each
Cheesecake and fruit tarts: 3 dollars each or 30 dollars for a dozen
Regular tarts: - $2.75 each - 4 for $10 - 6 for $15 - $25 a dozen
Shepards pie: $25
Lasagna: $30
Meat pie: $15
Mac and Cheese: $15
For more information on prices, visit our facebook page.
* E-transfer prior to pickup at lousiebirch@birchfarms.ca *
or cash accepted in person.
Facebook: https://www.facebook.com/birchfarms.coupleoftarts
Birch Farms is a family operated business that creates a large variety of baked goods and savoury homemade meals. Below are some of our products. Check out our facebook page for more details and updates on new products.
Butter tart flavours: plain, pecan, raisin, coconut raspbery, ohenri, smore, bacon, skor
Cheesecake flavours: cherry, blueberry, raspberry, butter tart cheesecake, brownie sundae, black forest, mint chocolate
Savoury tarts: mac and cheese, lasagna, chilli, meat, chicken pot pie, steak and mushroom, philly cheese steak
Large lasagna, mac and cheese, shepard's pie, meat pie
We also have some more seasonal or specialty tarts. Check the facebook page or message for details.
Facebook: https://www.facebook.com/birchfarms.coupleoftarts